81. Head Canon and Fan Theories Part 1, plus Daredevil Cancellation, Video Game Strategy Guides, Christmas Music, and Other Topics
6 months ago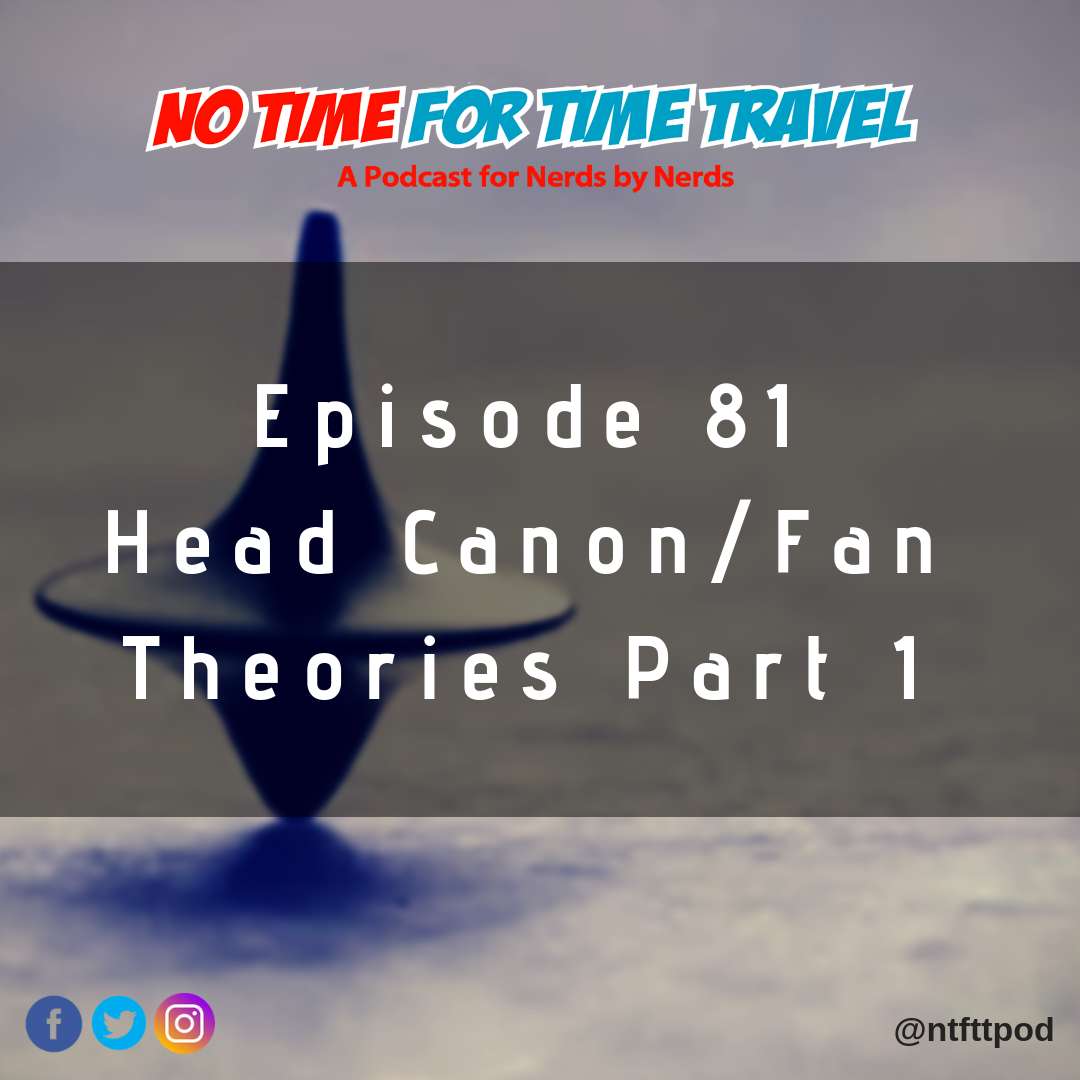 Episode #81. Head Canon and Fan Theories Part 1, plus Daredevil Cancellation, Video Game Strategy Guides, Christmas Music, and Other Topics
Tony and Lam finally catch up for a long episode and discuss the sudden cancellation of Daredevil, try to figure out what the heck the name of the video game strategy company is that made simple-covered-guides, discuss Christmas music in November, and other topics!
40:48 - News
52:54 - Topic of the Episode: Head Canon, Fan Theories
77:11 - Mailbag / Community Question
84:05 - Game Time: Heads Up
91:25 - The Final Lap

Follow us on
Twitter
Facebook
Instagram
YouTube
Patreon
Stream us on Twitch!
Visit our site at www.ntfttpod.com !
You can contribute by emailing us at ntfttpod@gmail.com!
Hurdy gur and warp speed!
Support No Time For Time Travel Pod by donating to the tip jar: https://tips.pinecast.com/jar/no-time-for-time-travel-pod
Find out more on the No Time For Time Travel Pod website.
This podcast is powered by Pinecast. Try Pinecast for free, forever, no credit card required. If you decide to upgrade, use coupon code r-e52a8a for 40% off for 4 months, and support No Time For Time Travel Pod.